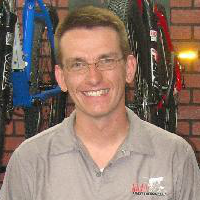 Scott Goocher
"I was born into the family business. I am the third generation of bicycle shop owners. I started working at the Dearborn store when I was ten after school.
In 1979, I started bicycle racing and have never stopped. I raced BMX and started doing multisport in the early 90's and then to mountain bikes and I'm now doing cyclocross.
I went to Eastern Michigan and after graduating I opened my own store in December of 1993 in Monroe. I married and have two boys, and have my oldest son racing cyclocross with me. I am my sons' Cub Master and I also am an Eagle Scout."
---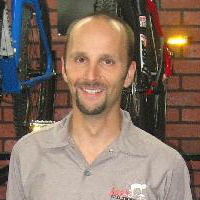 Rob Foshag
Came to Jacks while attending college for a graphic design degree in 1995. After graduating from college he never left… How can you leave a place where you enjoy doing what you love?
Rob has over 25 years of consistent racing experience, from BMX, to mountain bike and now road and cyclocross. All of this is juggled around being married and raising 3 kids.
---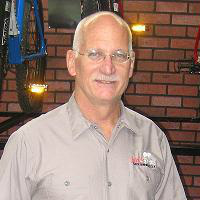 Rick Carveth
Came to Jacks Bikes in 2003. Rick was in search of a job to coincide with his teaching career. Being a active person, Rick has a swimming and rowing background, before he became Jack's team member. He now adds cycling to the list of activities before 6:00 am.