Go On A Ride!
Here in Michigan, we have a bunch of great resources for any type riding, whether it be on the road, trail, or somewhere in between. Below you will find resources for great group rides, awesome trails to hit and options for the next race. Go out and ride!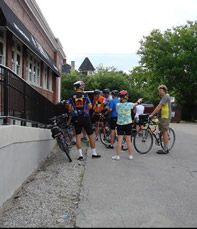 Monroe Group Bicycle Ride
Type: Road Rides
This group departs from the Monroe City Lauer Finzel Riverwalk Parking Lot (across from St. Mary's Park) @ 10am every week on tuesdays and Thursdays. The tour leader sets the pace at 12-15mph for 15-18 miles around Sterling State Park, followed by coffee at a local eatery.
For more information contact Greg and Carol Koesel at (734)242-1255 or visit their Facebook Page:
TnT Monroe Bicycling Group
Michigan Road Rides
Type: Road Rides
Click on the link to check out road rides all over the state of Michigan!
https://www.trails.com
Michigan Mountain Biking Association
Type: Mountain Trail Ride
The MMBA website is a great resource for mountain bikers who are always looking for a new trail to hit. Offers everything from leisurely riding to technical courses.
http://www.mmba.org
Michigan Bicycle Racing Association
Type: All racing styles
The MBRA website has everything you need to know about upcoming races in Michigan, from mountain to cyclocross to road. Click on the link below to learn more!
http://www.mbra.org
The Downriver Cycling Club
Type: Road Rides
A local cycling club, the Downriver Cycling Club has rides all over the Southeast Michigan region, and is a great resource for those that just want to get out and ride with a group of bike enthusiasts.
http://www.downrivercycling.org

Additional Links and Trail Information: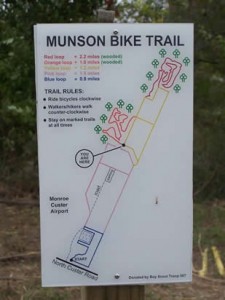 Munson Park – Munson park features a total of 7.6 total miles of trail in 5 loops. The front loops (in pink and blue) are made up of a crushed limestone path, suitable for all types of riders.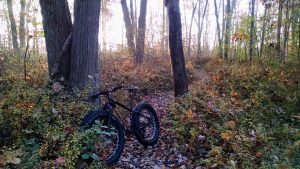 The remaining loops feature off-road singletrack trails that take riders through the woods and fields behind the park. The terrain on these loops is suitable for mountain biking, running, and hiking. The bike paths are maintained by the City of Monroe parks and recreations, but if you see something that needs attention please call us at the store and we will make sure it is taken care of.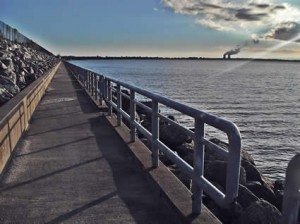 Sterling State Park (Sterling-Marsh Trail) – The Sterling-Marsh trail is a paved bike path of approximately six miles that begins at the River Raisin Battlefield and takes riders under I-75, through historic wetlands, and then spills out onto the shores of Lake Erie. Fishing, waterfront camping, running, and wildlife viewing are common activities at this site. A local favorite, the Sterling-Marsh trail is part of the River Raisin Heritage Trail System. Visit the link below for more details: